What are the best teen room ideas?
The transformation from child to adolescent is a milestone, and your teenager deserves a bedroom to reflect this.
Gone are the days of dolls, toy cars, cartoon themes and cuddly toys (maybe!). Need inspiration for teen room ideas? We've got plenty of fun and cool teen room ideas that'll please the moodiest of teenagers!
Teen room decor ideas for the chillest of vibes
A teenager's bedroom is a place to hang out with buddies, chill, listen to music and do homework. It's a haven where they can escape the adult world and do their own thing. Why not share our teen room decor ideas with your son or daughter with the help of a virtual room planner to create a space they'll love?
As children grow up, they no longer want a kid's room and the character wallpaper they loved when they were 6! They want a room that reflects their personality and is somewhere they can express themselves.
Teenage bedroom color schemes tend to be bright and bold for boys whereas girls' rooms are softer and neutral with splashes of color.
Awesome teen room ideas with a masculine touch
Start by choosing furniture that's practical and functional with a masculine touch. Boys tend to prefer plain colors and stripes or geometrics.
Give the room a 'man cave' feel with a couple of bean bags, LED lights and a gaming chair if they're into computer games. If you're short on space, a loft bed with a sofa underneath is ideal for sleepovers.
Pillows for the teenage bedroom create the ultimate lounging experience and an industrial-style lamp will finish off the masculine look.
There's no fuss in a teen boy's bedroom – keep things organized with bins and baskets, which just may encourage them not to use the floor as a closet.
What's not to love about these feminine teen room ideas?
While your little princess may once have loved everything girly she's growing up into a young woman with sophisticated tastes. Reflect this in her feminine teen room colors, with pastel shades or her favorite brights. Or for a modern vibe, teenage girl black and white bedroom ideas such as a black framed bed with white linen or black walls and white furniture create a daring look.
Give the room a feelgood theme with plenty of soft pillows and blankets, a fab canopy draped over the bed, and a glam vanity unit that can also double up as a desk for studying.
To keep things pretty, there are hundreds of fairy lights for bedroom ideas, from simple lanterns to stars and butterflies.
Teenage wall decor ideas for girls include chalkboards, mirrors, and photo collages of the hundreds of selfies your teen is sure to have.
And if pink is your teenage girl's favorite color, decorate using it in moderation, to give the room grown-up style.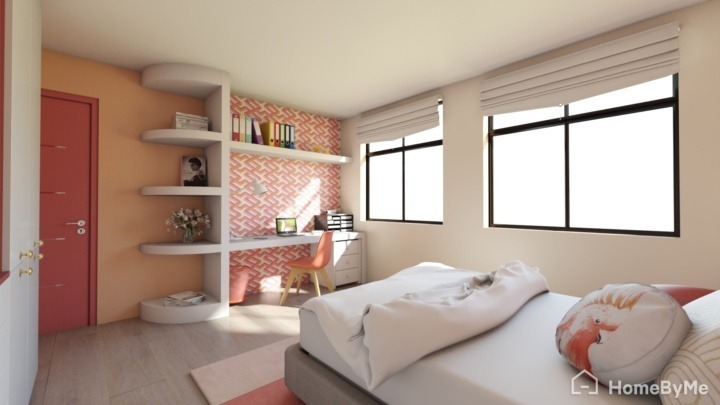 Cute teen room ideas that won't break the bank
If you're decorating on a budget and want to create a gorgeous bedroom, thrift stores are great for cute teen room ideas. You can pick up bargain light fixtures, furniture and accessories for teenager bedrooms at bargain prices.
Or look for accessories in the sales like mirrors, wall decor and lamps.
If your teenager loves animals, sport or music then accent the room with these themes. Search garage sales for animal wall prints, framed soccer jerseys or a guitar to add to the ambiance and give the room a unique style.
These bedroom design ideas should keep even the most style-conscious of teenagers happy and with careful planning you won´t overspend.
---