Create topviews and get an overview of your project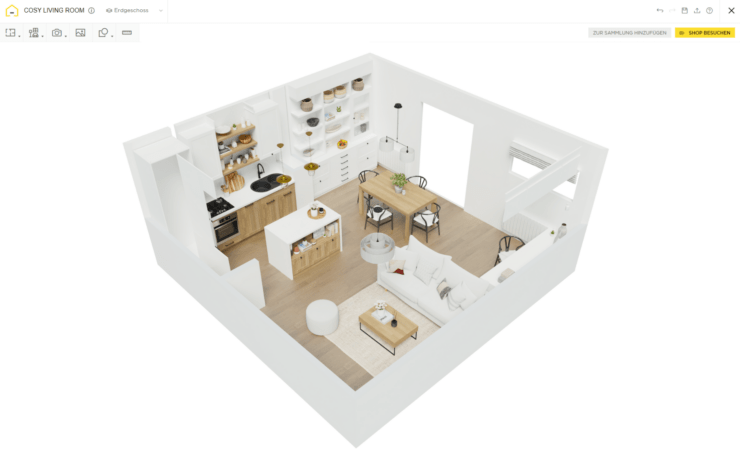 Discover how to create topviews and draw axonometric plan in minutes!
Get your topviews in 3 easy steps!
Design your project
Create your dream home, furnished it with your favorites accessories
Choose your viewpoint
You can select a 2D or a 3D views by simply switching your camera position.
Get your topviews
You will receive your 4K image in minutes! Discover your home like you never saw it before!
Use topviews with your clients
Provide your customers with the project of their dreams. Create a realistic 3D model in 4K and give them the possibility to project themselves in their new interior.
Get 5 topviews with our Premium subscription, or get unlimited topviews with our Unlimited+ subscription.
Check out our offers
Premium
For passionate users
/month
/month paid annually
No Commitment, cancel anytime
You will pay at once for the whole year
Unlimited projects

Unlimited high definition images

Unlimited standard definition images

Free pack of 5 x 4K images

Free pack of 5 x 4k topviews

Free pack of 5 x 360° images

Upload 3D models Beta

Priority online support

Export plans to Draftsight
Unlimited+
For decoration lovers
/month
/month paid annually
No Commitment, cancel anytime
You will pay at once for the whole year
Premium Plan

Unlimited 4K images

Unlimited 4K topviews

Free pack of 5 x 360° images

HomeByMe logo removeable from images

Projects can not be copied

3D models can be kept private