Decoration August 5, 2020
Christmas decorations ideas – part of the holiday cheer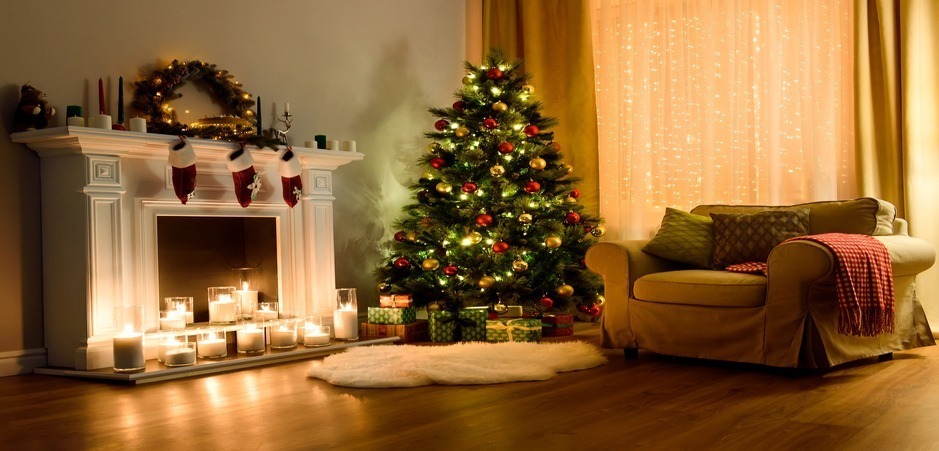 Decking out for Christmas is so fun. Here are our tips for making an impact with fun, sophistication, and just the right side of over-the-top!
Christmas is coming soon! It's time to decorate your home for this festive period of conviviality and sharing. From large holiday tables, to Christmas tress, to living room and home decorations, it's up to you to choose the tone and style that suits you. You can find in this article some tips to help you designing your home decoration during this period.
Our 10 Christmas home decor ideas to warm up your home
TIP 1
Starlight, not supernova
So your neighbor has flashing lights that shatter the peace of a starry night? Don't compete. Stick to white or gold lights, with perhaps a slight twinkle. Your neighborhood will thank you!
TIP 2
2D Christmas trees : original christmas tree decorations
If space is limited, there's no need for a 3-D tree. Just make a wall hanging using shiny baubles and invisible thread, in the shape of a tree. It's magical!
TIP 3
A fabric tree
If space is limited, there's no need for a 3-D tree. Just make a wall hanging using shiny baubles and invisible thread, in the shape of a tree. It's magical!
TIP 4
A window wreath
Beautiful Christmas decorations don't need to be expensive. Use a hoop as a frame for greenery and tinsel for a wreath to hang inside a window.
TIP 5
Heart tree decoration
One for children of the right age, if they're ok with scissors and a needle – let them cut out heart shapes from felt, sew the edges with wool blanket stitch, stuff with rice or beans, and decorate with sequins or appliquéd felt cut-outs.
TIP 6
Greenery everywhere
Fresh greenery isn't just for a traditional wreath! The banister railing on your stairways, around the hall mirror or even around the bedhead in children's bedrooms. Try to find a variety of pine tree that won't drop its needles everywhere to save you new year's headaches!
TIP 7
Mid-winter flowers
Try some crocus, hyacinth or narcissus bulbs in small pots as table decorations. Decorate the holders with silver sparkle and perhaps a ribbon – they look lovely and add a fresh flowery scent to your Christmas cheer.
TIP 8
Sideboard Santa
If you really can't resist a little Santa on his sleigh pulled by a felt-antlered reindeer, make him a snowy base with fluffed up cotton wool stuck to a small tray. That way the snowflakes will stay put, and you can keep Santa off the dinner table!
TIP 9
English Christmas decorations
There's no substitute for Christmas crackers on the dinner table. No, you don't eat them; these are made of decorated paper on a cardboard base, you pull them apart with whoever sits next to you, and out drops a corny joke and a paper hat!
TIP 10
Sophisticated centerpiece
Even your kids will love the simplicity of a few slim candles of varying heights, grouped together and surrounded by a small green wreath as a table centerpiece. It doesn't need to be over-the-top to look absolutely delightful!
IN A NUTSHELL – our best simple christmas decorations
If there's no room for a tree, make one from flimsy fabric or opt for a bauble wall hanging.
Lights don't need to be multi-colored or flashing for a holiday sparkle. White or gold fits the season and look
Get hold of some dinner table Christmas crackers for authentic English eccentricity!